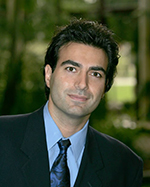 Eran Feigenbaum
Director of Security,
Google for Work
BIO
He has achieved excellence in his field & is the winner of several awards. He is also a regular speaker & jury member at Bombay Chambers of Commerce & Industry, Assocham, CII, E-crime India /CSO /CTO / CIO Forum / Express Computers, Teaching Cyber security in schools and to retired armed forces personnel assisting them in getting jobs in the industry. He is a member of the Organising Committee of the EC-Council Global CISO Summit India 2015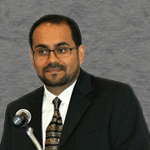 Juan Gomez-Sanchez
Chief Security Officer
Lennar Corporation
BIO
Mr. Gomez-Sanchez has over 16 years of Information Security experience. He has focused his entire professional life to pursue excellence in the field of Information Security. Juan Gomez-Sanchez, has been tasked throughout his career with building and managing world-class, enterprise security organizations. His keen perspective of security as a business enabler has allowed Juan to deliver high performance solutions and organization to address large and complex security challenges. He has led such initiatives in organizations like Delta AirLines, CheckFree Corporation (now and division of Fiserv) and Cybertrust (now Verizon Business).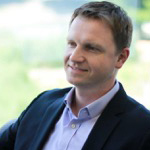 Dmitry Kuchynski
Principal – Advisory, Cisco Global Security Services
BIO
Dmitry Kuchynski serves as a Security Principal in Cisco Grobal Security Services Advisory. Dmitry is a client value-driven professional in the areas of Technology Strategy and Information Security with more than 7 years of consulting experience and over 15 years of industry-related experience. He has a proven track-record of delivering client projects and leading corporate changes. Before graduating from Goizueta Business School at Emory with an MBA concentrated in strategy and finance, Dmitry was responsible for building and managing advisory practice in the field of Security Incident Management for Dell. After graduation, Dmitry concentrated on delivering strategic initiatives for clients in the financial, pharmaceutical and retail verticals independently and with PwC.
As a former public sector CISO, Dmitry acts in CISO and CSO advisory role to private and public companies in the area of cyber risk quantification, communication to executive boards and public on cyber incidents and disclosure, IT security planning and budgeting. He develops security strategy and program initiatives for CISOs, help address privacy standards and create security policies in compliance with local and global regulations and standards.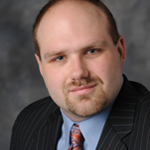 Michael Davis
CTO,
CounterTack
BIO
As CounterTack's CTO, Michael Davis is responsible for driving the advancement of CounterTack's revolutionary endpoint security platform, as well as leveraging his visionary approach to push defenders ahead of attackers.
Davis has earned a reputation as one of the nation's leading authorities on information technology. The list of organizations that rely on his council includes AT&T, Sears, Exelon, and the US Department of Defense.
Prior to CounterTack, Davis was President of External IT, a national managed IT services and cloud services provider that focuses on unifying the business IT experience. In 2005, he founded Savid Technologies, an IT security consulting firm. He led Savid to be the 23rd fastest growing company in Chicago as measured by Inc. magazine, and by 2010, Savid was ranked 611 on the Inc. 5000 list of fastest growing companies in America. Prior to Savid, he served as senior manager of global threats at McAfee, where he led a team of researchers investigating confidential and cutting-edge security analysis.
As an entrepreneur he was voted one of the "Top 25 under 25" by BusinessWeek, semi-finalist of the Ernst and Young "Entrepreneur of the Year" award, and a "Web 2.0 Wonderkid" for his online marketing capabilities.
Davis is a contributing author to the top selling computer security book, Hacking Exposed, as well as Hacking Exposed: Malware and Rootkits, and he is a frequent contributor to industry and business publications including InformationWeek and Dark Reading. He regularly speaks at noted industry conferences including Black Hat, Interop, SuperStrategies, and InfoSecWorld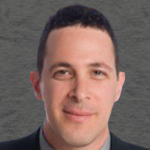 Eric Svetcov
CSO,
MedeAnalytics
BIO
Eric is currently the CSO at MedeAnalytics, a leading Cloud Computing company delivering services for the healthcare system (including hospitals, physician practices, and payers). He has extensive experience working in operations and information security for Cloud Computing companies, including taking Salesforce.com through ISO 27001 certification during his 2 year stint as Information Security Director and running operations for two other Cloud Computing companies, Netfile and Grassroots Enterprise. His experience stretches beyond US borders as he spent two years in New Zealand leading the National Information Security and Business Continuity practice for KPMG and then working for NTT/Dimension Data in New Zealand and Singapore where he led the Incident Response and Computer Forensics practice for Asia/Pac. Eric has published articles on Information Security and IT in various magazines including Computerworld, SC Magazine, Inside Homeland Security, and Windows NT Systems, has presented training programs in many countries around the world, and is a regular speaker at industry events in the United States, Asia, and Oceania.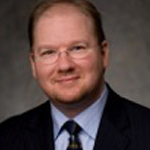 Jake Frazier
Senior Managing Director,
FTI Technology
BIO
Leading FTI Technology's Information Governance & Compliance Practice (IG&C), Jake assists legal, records, I.T. and information security departments identify, develop, evaluate and implement in-house e-discovery and information governance processes, programs and solutions. These solutions are designed to produce the largest return on investment while simultaneously reducing risk. Jake participated as a founding member of the Electronic Discovery Reference Model (EDRM) and also as a member of the Sedona Conference. Frazier's recent work includes serving as faculty director of the Compliance Governance and Oversight Council and he was also recently named an Advisory Cabinet Member of the Masters Conference.
Prior to joining FTI, Frazier was the Information Lifecycle Governance Practice Lead for IBM. Frazier also served as Senior Director of e-Discovery and archiving at EMC Corp. He has also held the position of Vice President at RenewData Corp. Representative examples of Jake's engagement experience include:
Assisted Fortune 5 oil and gas company with designing selection criteria for inhouse e-Discovery platform.
Consulted with 3 Top 5 Global Financial Services firms to assess information lifecycle management cost and risk. Designed architecture to achieve eDiscovery, archiving and records management objectives while decreasing both cost and risk.
Worked as a neutral consultant to opposing outside counsel to draft discovery protocol following meet and confer process in a large fraud case involving insolvent insurance company. Protocol included adverse parties utilizing the same hosted repository to conduct analysis, review and production.
Consulted with large healthcare company charged with analyzing tens of thousands of backup tapes. Resulting analysis resulted in defensibly being able to exclude 90+% of backup tapes from scope of discovery through sampling and analysis.
Assisted top 5 brokerage and financial services company in complying with SEC order to preserve more than 50 terabytes of data from file shares by implementing in-house eDiscovery appliance. Automated collection of all new documents created as party was required to preserve all newly created documents that met specific criteria.
Consulted with large Insurance company on fraud investigation and multi-state and federal civil litigation. Designed protocols and supervised collection of desktops, file shares, email system, backup tapes and databases.
Worked with Fortune 5 oil and gas company in processing hundreds of terabytes from backup tapes for multiple government investigations and civil lawsuits.
Resulting processing produced 90+% reduction in data being hosted for review.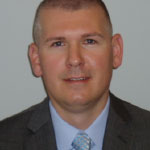 Paul Horn
CISO,
HD Vest Financial Services
BIO
Paul is the CISO at HD Vest Financial Services. He is a security professional with over 14 years of various security experiences that includes time spent as a Special Agent with the Air Force Office of Special Investigations, lead a global information security program for a major defense contractor supporting logistics and air operations for various government contracts as well as led the Drug Enforcement Administration's Aviation Division vulnerability management program and has been a finalist in 2013 and 2014 for Certified CISO of the Year through EC-Council. In his free time Paul serves on Advisor Boards for information security related topics and has a deep dedication to the information security community by mentoring other security professionals to become future CISOs and participated in the National Institutes of Standards and Technologies (NIST) request for information regarding the framework for improving critical infrastructure.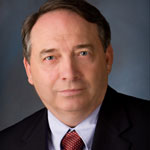 Charles L. McGann, JR.
Chief Cyber Strategist,
CRGT
BIO
Charles L. (Chuck) McGann, Jr., is an information security professional at CRGT, a government contractor providing IT and Security services to DOD, Army, USPS, VA among other agencies. In his current role, McGann is working to leverage CRGT capabilities among the Federal Civilian agencies as well as review emerging vendors for possible partnerships for increasing agency support needs. His experience is helping solidify the strategic initiatives roadmap for Cyber and Intel Solutions.
Chuck is the former Corporate Information Security Officer for the United States Postal Service (USPS). In this capacity, he had the responsibility of securing an intranet that is one of the largest maintained by any organization in the world, with over 200,000 workstations; over 45,000 retail terminals; more than 16,000 servers and over 220,000 Mobil Delivery Devices. The USPS infrastructure encompasses over 600 business applications that support all aspects of business operations as well as movement of the mail.
In his 27 years with the Postal Service, Chuck held numerous positions, Including: Manager, Information Systems, Acting Postmaster, Business Systems Analyst, Business Project Leader, Distributed Systems Security Specialist, Manager, Information Security and Incident Response Team Manager.
Chuck holds an MBA from Strayer University, a Bachelor's degree from the University of Massachusetts, and two Associate's degrees from Springfield Technical Community College. He is a certified information systems security professional (CISSP), a certified information security manager (CISM) and holds a certification for information assurance methodology (IAM) from the National Security Agency (NSA).
He is the former Co-Chair of the (ISC)2 Government Advisory Board on Cyber Security, and served as a Government Information Security Leadership Awards Judge for the last three years and chaired the Federal CISO for CISO's quarterly meetings. He is also a member of the Symantec Government Education Advisory Board, the RedSeal Customer Advisory Board,
Over his distinguished career has received numerous awards and recognition. He belongs to various national, regional, and local organizations such as the Government Technology Research Alliances' group, FBI InfraGard, National Security Agency (NSA), and Information System Audit and Control Association (ISACA) to name a few.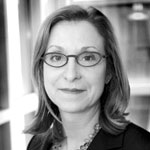 Renee Guttmann
Vice President, Information Risk Management
Optiv
BIO
Renee Guttmann is an accomplished global information security and privacy executive with a proven track record of establishing internationally recognized information security programs for Fortune 500 companies. As vice president of information risk management in the Office of the CISO for Optiv, Guttmann is responsible for providing guidance to security leaders at enterprise-class organizations. Her council helps enable them to think differently about security strategies so they can change, innovate and be more successful.
Prior to her achievements at Accuvant, Guttmann served as chief information security officer of Coca-Cola, where she established an enterprise-wide information risk management program to address information security, privacy and business continuity planning risks across the Coca-Cola systems. Guttmann previously held leadership positions for Time, Inc. and Time Warner, Inc., where she drove the global information security and privacy program as well as the application security program at the corporate head office. She also served in various security-related roles at Capital One, Glaxo Wellcome and Gartner, Inc.
Guttmann is internationally recognized within the information security community for knowledge, vision and leadership in the constantly evolving and complex area of information security and risk management. She is a prominent speaker at top industry conferences and has been honored with accolades such as SC Magazine's 2015 Women in IT Security: 10 Power Players, the Compass Award from CSO Magazine and "Woman of Influence" by the Executive Women's Forum. Guttmann is a fellow of the Ponemon Institute. She serves on several technical advisory boards and is a member of the Board of Directors for Hillside Community Services for Children, the oldest non-profit in Georgia focused on children in need, where she serves on the audit, information technology and HR committees. Guttmann received her honors bachelor's degree from Wilfrid Laurier University in Waterloo, Ontario, and holds multiple technical certifications.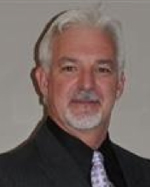 Keith Rayle
CISSP, CISA, CCISO
Principal Security Consultant, World Wide Technology
BIO
With over 20 years of experience in security and privacy, Mr. Rayle has provided executive-level consulting in all industries, to include public and private sectors. Keith has designed and implemented most business services aspects of security at the corporate level, and has lead large multi-project security programs. On several occasions Mr. Rayle has acted as CISO, providing operational management of corporate security while defining and implementing programs, technical implementations, metrics collection, and reporting requirements. Keith has also assisted large organizations in defining CISO responsibilities and executive peer level reporting requirements.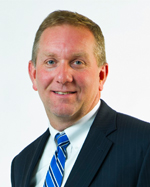 Dan Lohrmann
Chief Security Officer & Chief Strategist
Security Mentor, Inc.
BIO
Daniel J. Lohrmann is an internationally recognized cybersecurity leader, technologist and author.
During his distinguished career, Dan has served global organizations in the public and private sectors in a variety of executive leadership capacities, receiving numerous national awards including: CSO of the Year, Public Official of the Year and Computerworld Premier 100 IT Leader.
Daniel J. Lohrmann led Michigan government's cybersecurity and technology infrastructure teams from May 2002 – August 2014, including enterprise-wide Chief Security Officer (CSO), Chief Technology Officer (CTO) and Chief Information Security Officer (CISO) roles in Michigan.
Dan Lohrmann currently serves as the Chief Security Officer (CSO) and Chief Strategist for Security Mentor, Inc. Lohrmann is leading the development and implementation of Security Mentor's industry-leading cyber training, consulting and workshops for end users, managers and executives in the public and private sectors.
Lohrmann is a sought after and trusted source for government cybersecurity counsel throughout the country. Extensive experience advising senior leaders at the White House, National Governor's Association (NGA), National Association of State CIOs (NASCIO), U.S. Department of Homeland Security (DHS), federal, state and local government agencies, Fortune 500 companies, small businesses and non-profit institutions.
Dan has more than 29 years of experience in the computer industry, beginning his career with the National Security Agency. He worked for three years in England as a senior network engineer for Lockheed Martin (formerly Loral Aerospace) and for four years as a technical director for ManTech International in a US / UK military facility.
Dan is a globally recognized conference speaker on many ICT and cybersecurity topics, with keynote presentations from Moscow to South Africa and San Francisco to Dubai.
Mr. Lohrmann is also a writer, with regular columns, articles and blogs for many professional magazines, such as Government Technology Magazine, Public CIO Magazine, CSO Magazine, Computerworld Magazine and others. Dan has appeared on CSPAN, numerous national and regional radio programs, technology/security global webcasts and the evening news.
Dan's thought leadership expertise areas include: cybersecurity, homeland security, cloud computing, mobile computing, government relations, IT, big data, R&D, science & technology, public/private partnerships, government relations, innovation, smart cities, Internet of Things, and social media.
Lohrmann serves on advisory boards on cybersecurity or Information Assurance (IA) programs at four universities, and he is a former adjunct faculty member at Norwich University and University of Maryland European Division.
He is the author of two books – Virtual Integrity: Faithfully Navigating the Brave New Web and BYOD For You: The Guide to Bring Your Own Device to Work.
Mr. Lohrmann holds a Master's Degree in Computer Science (CS) from Johns Hopkins University in Baltimore, Maryland, and a Bachelor's Degree in CS from Valparaiso University in Indiana.
Follow Dan on Twitter at: @govcso
Follow Dan's Government Technology blog at: https://www.govtech.com/blogs/lohrmann-on-cybersecurity/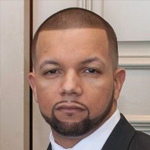 Terence Frechette
Security Consultant,
Global Payments
BIO
With 15+ years of information technology and information security experience, Terence became a heavily sought after Security Consultant. For a time Terence was given the nick name "The Cleaner" for his considerable involvement in the reengineering of encryption, database monitoring, and pin security programs simultaneously.
Terence has focused heavily on Information Security Strategy through identification of ways the information security department can deliver value back into the business, and not only function as a cost center; also through department structure. Terence's vast experience, both in the private and public sector along with his MBA in Information Technology management are what made him a well-rounded individual and the best person for the challenge.
Terence is a member of the CISO Executive Network where he weighs in on information security, IT risk management, privacy, and compliance challenges, as well as, a participant of the ISC2 Safe and Secure program, and has published an article on personal growth. When Terence is not defending the corporate environment he is contributing to the overall cyber security of our nation and states as an Officer in the Air National Guard.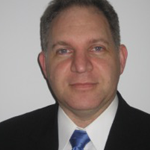 Trevor Horwitz
Founder & CISO,
TrustNet
BIO
Trevor is the Founder and CISO of TrustNet, a niche provider of IT security and compliance services serving large and mid-size clients in the US, Europe, Asia, Africa, and Australia. Trevor is widely acknowledged as an expert in IT security and compliance management. He has designed, developed, and assessed security and compliance for mid-size and large corporations for over twenty years. Prior to TrustNet he was the CEO of Reflex Systems, a pioneer in network intrusion prevention and virtualization security. He gained extensive audit and IT security experience at PricewaterhouseCoopers and at Fisher Hoffman Stride in Johannesburg, South Africa. Trevor is a PCI Qualified Security Assessor and plays an active role in defining PCI security standards including contributions to the official PCI guidance on Virtualization and Cloud Security. He is a board member of InfraGard Atlanta, past Executive Board member of ISACA Atlanta, and active in the Georgia information technology industry for over fifteen years. He is a frequent guest speaker at industry and professional events. Trevor grew up in Johannesburg, South Africa where he earned a Bachelor of Commerce from the University of the Witwatersrand with a triple major in Accounting, Information Systems, and Business Law.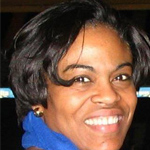 Renee M. Jones
CISSP;
MS Cybersecurity;
MS.Ed.
BIO
"A company with security controls applied to each component and throughout the SecSDLC is secure indeed"
Ms. Jones is following the advice she gave a former student who asked her what career they should pursue-" Do what will get you up on a rainy Monday morning". So in 1999, Ms. Jones transformed her ability as an Educator, to present complex topics into its' simplest components, and became a Security Technical Writer. Documenting processes and procedures was an eye-opener into how organizations created, processed, protected and stored data. Once network attacks increased in the early 2000's, Ms. Jones found the field that would get her up on a rainy Monday morning and that field is Cybersecurity. Her experience as a Technical Writer, Information Systems Security Officer, and Lead Information Assurance Assessor includes working in government, state and corporate enterprises.
DEFENSENDEPTH, LLC (DiD, LLC) ensures data and client information systems are processed, protected and stored securely and in compliance with FISMA, OMB/NSC and cybersecurity best practices. Policies, procedures and security best practices govern an organizations' behavior and ensure data and systems deliver CIAA (Confidentiality, Integrity, Availability and Accountability). DiD, LLC maps data process flow, assesses vulnerabilities, and recommends mitigation. The time to bring an organization into compliance is 90 days and the following proven method enables an organization to operate from one playbook and reduce reaction time in the event of an incident.
[list type="icon-check"]
Requirements and Information Gathering-5 days
Project Plan of Quarterly and Annual Assessments-5 days
Pre-Audit of Policies and Procedures-30 days
Security Authorization Package-90 days
Standardization of Procedures across Departments and Divisions-90 days
Information Security policies communicated across the business through AT (Awareness and Training).
Additional best practices can be found on www.linkedin.com/in/defensendepth
[/list]Ms. Jones received her Bachelor's degree in Psychology and Master's Degree in Education from Hunter College-City University of New York. Miss Jones taught in the New York City and the Georgia public school systems focusing on Math and Science, and extending reading across the curriculum. Ms. Jones led Family Math evening workshops and conducted reading workshops for Parents. Ms. Jones has authored two books-When I Was Young in Harlem and Reading Strategies: A Guide for Parents and Caregivers.
[email protected]
www.linkedin.com/in/defensendepth
https://www.facebook.com/groups/ReadingStrategies/
https://astore.amazon.com/readingstra04-20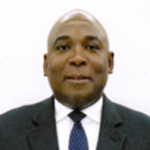 Taiye Lambo
Chief Information Security Officer (CISO)
City of Atlanta, Georgia, USA
BIO
Taiye Lambo is currently the City of Atlanta's Chief Information Security Officer (CISO) reporting directly to the CIO/Commissioner for Information Technology who leads the Department of Information Technology (DIT). As the City of Atlanta's CISO, he is responsible for establishing and maintaining the enterprise information security vision, strategy and programs that ensure all city information and technology assets are efficiently and effectively protected. Taiye is a security subject matter expert in the area of Information Security Governance; with 25 years IT including 18 years of experience assisting various organizations globally to build robust, comprehensive, effective and sustainable information security programs through the integration of internationally accepted best practices, including ISO 27000, COBIT, COSO, ITIL and NIST.
He has presented at major events including the first Open Government Data Forum in Abu Dhabi, UAE organized by the United Nations and events organized by NetDiligence, MISTI, ISSA, InfraGard, ISACA, CPM, SOFE, EDUCAUSE, HITRUST, SecureWorld Expo, GRC Summit, NAPM, ISM and Kuwait Info Security Conferences & Exhibition.
He founded the UK Honeynet project – www.honeynet.org.uk in 2001 and the Holistic Information Security Practitioner (HISP) Institute – www.hispi.org and also founded the HISP Program in 2005, which is the first integrated training and certification for Governance, Risk Management and Compliance (GRC), which he has personally delivered in the following countries: USA, Canada, UK, Greece, Jamaica, Taiwan and South Africa.
Taiye served on various industry working groups on behalf of the HISP Institute (HISPI) which he founded, including serving on the Cloud Security Alliance (CSA) Quality Assurance (QA) team for the development of the earlier revision of the Cloud Controls Matrix (CCM) and participating in the NIST Cybersecurity Framework development workshops towards the development of the NIST Cybersecurity Framework Version 1.0 published February 2014 based on President Obama's Executive Order for Improving Critical Infrastructure Cybersecurity signed in February 2013.
He served as an Independent Consultant to the United Nations (UN), auditing the DR/BCP and ICT Governance and Security Management Programs of various United Nations Missions in Haiti, Liberia, Kenya, Tanzania and Ivory Coast. In the commercial sector he has delivered strategic engagements to clients in various verticals including Telecommunications, Software, Consulting, Manufacturing, Media, Financial Services, Retail, Energy, Legal, Travel and Healthcare sector.
He was the Director of Information Security (Divisional CISO) for John H. Harland (now Harland Clarke), responsible for protecting 100 million sensitive records for this leading provider of solutions to the Financial Services industry in the USA, including check and check related products and accessories, direct marketing solutions, and contact center solutions. Taiye founded eFortresses, a leading Cyber security & compliance solutions company which focuses on using innovative concepts and technologies (e.g. cloud computing) to solve real world security problems. eFortresses has served over 250 customers, consisting of Global 1000, Fortune 500, Fortune 50 and small to medium sized businesses worldwide. eFortresses software subsidiary CloudeAssurance, Inc. is a leading provider of Vendor Assurance, Cloud Assurance and Consumer Assurance – www.CloudeAssurance.com. The CloudeAssurance SaaS platform is the industry's first riskintelligent rating, continuous education and continuous monitoring system assuring cloud and non-cloud service provider's security and governance, risk and compliance.
AlertApp! Powered by CloudeAssurance's 10-year proven rating system algorithm, is an innovative new mobile app providing consumer assurance for the cloud services they use by delivering real time alerts containing pertinent information related to the safety and security of the consumer's cloud services. The FREE download Mobile App provides real time alerts of cloud security ratings, security breaches and class action lawsuits related to the cloud services that consumers are using. These alerts are also delivered to insurance underwriters who underwrite Cyber Liability policies for enterprises and consumers alike, allowing them to effectively measure and proactively monitor risks related to these cloud services.
Taiye's LinkedIn Profile is at https://www.linkedin.com/in/taiyelambo