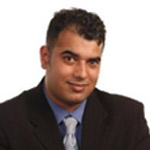 Nitin Kumar, CM&AA
Senior Managing Director- Telecom, Media & Technology
Nitin Kumar is a global executive and management consultant with deep operational experience. He has leadership experience in start-ups, turnarounds and driving exponential growth with full P/L responsibility. He has held several executive roles such as Consulting Partner, Turnaround Leader, M&A Integration Leader, and Start-up CEO focused on strategy, sales, delivery, growth and operations. Nitin has vast global experience spanning the US, Europe, Asia (Middle East, India, and Far East), Australia, and Africa where he consulted with Fortune 500 clients in the areas of Growth Strategy, M&A Integration, Business Model Innovation, and Complex Transformation.
Nitin Kumar
Director, PricewaterhouseCoopers LLP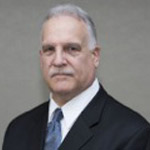 Ron Baklarz
Ron Baklarz has over twenty years in the Information Security field developing "first-of-a-kind" information security programs within government, military, and private sector organizations including the Naval Nuclear Program, U.S. House of Representatives, Prudential Insurance Company, MedStar Health, and Amtrak. Ron is currently the Chief Information Security Officer at Amtrak and he has held various information security consulting, technical, and operational positions throughout his career.
Ron Baklarz
CISO at Amtrak, Ron Baklarz CISSP,
CISA, CISM, NSA-IAM/IEM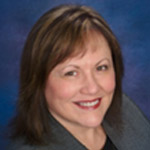 Lois Boliek
Lois Boliek is the global manager for the HP Technology Consulting IT Assurance Program.  The goal of IT Assurance is to integrate security across all service portfolios and advanced solutions. The focus is to "assure" security is architected into all client solutions and offer security-enabling services as a competitive differentiator for HP Technology Consulting. Boliek has a proven track record as well as field experience in security practice leadership, sales support and portfolio development.
Lois Boliek
Global Manager, IT Assurance Program,
HP Technology Consulting, Hewlett-Packard Company