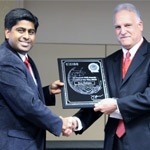 2013 CCISO of the Year
- Ron Baklarz
Ron Baklarz has over twenty years in the Information Security field developing "first-of-a-kind" information security programs within government, military, and private sector organizations including the Naval Nuclear Program, U.S. House of Representatives, Prudential Insurance Company, MedStar Health, and Amtrak.
Ron is currently the Chief Information Security Officer at Amtrak and he has held various information security consulting, technical, and operational positions throughout his career.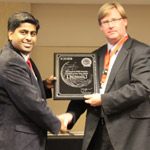 2013 CIO of the Year
- Tim Grieveson
Tim is a Chief Information Officer (CIO) / IT Transformation Director with a proven track record of success within the Global Corporate Enterprise, Outsourced, Managed Services, Utility Services, Construction, Security Services, Central / Local Government, Technology, Consultancy, Telecoms, SME, Financial, Retail, Mining, Oil & Gas and Commercial markets.
Tim is currently responsible for ICT for G4S Risk Management, a leading global provider of Security Services including Risk Mitigation / Consulting, Close Protection, Ordnance Management and holistic Security integrated solutions for global clients operating in complex or sensitive environments (e.g. Iraq, Afghanistan, Sudan, Mozambique etc.)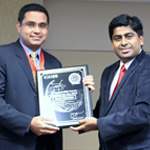 2013 CISO of the Year
- Sanath Manatunge
Sanath Manatunge is the Chief Risk Officer (CRO) at Commercial Bank of Ceylon Plc., the largest private sector bank in Sri Lanka. He counts over 24 years of banking experience at Commercial Bank, having held senior positions such as Head of Credit Risk and Chief Manager – Corporate Banking prior to being appointed as the CRO. Sanath was instrumental in the Bank introducing a dedicated, independent IT Risk Management Function under the Integrated Risk Management Department in 2012 becoming the pioneering local Bank to undertake such initiative, in the absence of a specific CISO role in Sri Lanka.
This initiative has contributed greatly in strengthening the information security and operational risk management strategy of the Bank creating the "second line of defense" to the existing third line of defense of the IT function; i.e. the IS Audit Compliance function.